Pimp My Tuk Tuk Challenge: A Ride for a Cause!  
PMTT Challenge 2015, a ride combining tourism with charity; an adventure of a lifetime is set to make a difference in the world.
40 riders in 20 tuk tuks will commit themselves to 10 days of excitement, trepidation and not to mention a little bit of exhaustion for a good cause.
Organized by the PMTT Challenge Team, Singapore in partnership with the Foundation of Goodness (FOG)  in Sri Lanka, the funds raised by this endeavour will be donated to selected charitable and developmental projects under the stewardship of the (FOG) in Sri Lanka as well to 'Food from the Heart' organization in Singapore.
During a media briefing the PMTT Challenge organizing committee presented a cheque of Rs. 1,600,000 towards FOG to initiate the construction of a Reverse Osmosis Water Purification Plant in Mihintale, Anuradhapura which is an area affected by chemical water contamination that has led to a dramatic rise in Chronic Kidney Disease (CKD). The R. O plant will be opened and handed over to the villagers by the riders during their journey.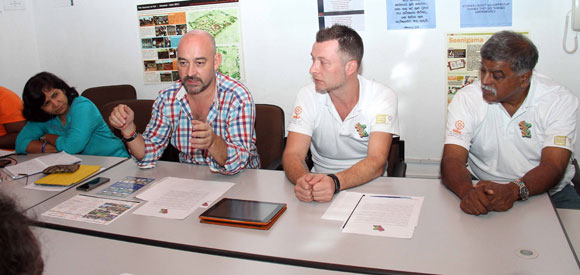 The Official Tour 
The official tour will commence from Colombo and will hurtle across the country from Jaffna in the extreme North, down along the East Coast and across the central highlands before entering the deep down South, with a special stop at the FOG MCC Centre of Excellence in Seenigama and finally returning to Colombo. Along the way the riders will stop at five destinations to work with the local communities to conduct humanitarian and community development activities which will cover orphanages, elders' homes, schools and rural communities without access to clean water.
PMTT Challenge Indian Leg 
The PMTT Challenge which was organised in 2013 was a great success where 11 tuk tuks and 21 drivers started in Chennai and drove westwards across India before turning North to finish in Goa – stopping overnight in 7 cities along the way and covered a region of 1200km. The charitable initiatives of the PMTT Challenge, India covered a school for blind children, 2 orphanages, a home for orphaned kids who were HIV positive and also allocated funds towards building the Pallikarnai School in Chennai. This year they hope to recreate these efforts in Sri Lanka.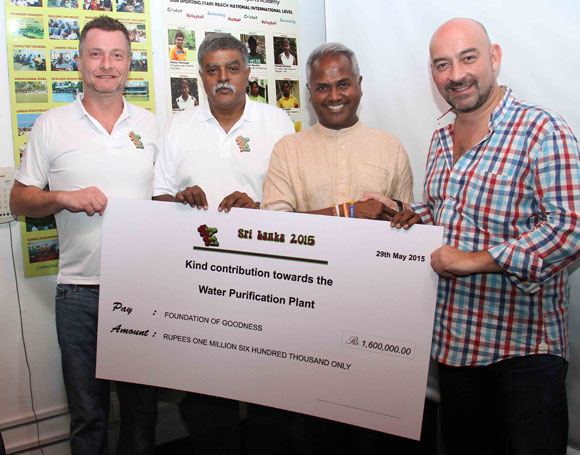 PMTT Tuk Tuk Drivers 
The tuk tuk drivers at the PMTT Challenge in Sri Lanka will represent a diverse group of people from different walks of life. Among them would be managing directors, former CEOs, international money brokers, investment consultants, managers, directors and entrepreneurs. When reading through their profiles one would think how they have managed to allocate time for a cause like this. In his comments at the media briefing, Micheal Phelps, International Money Broker and Head of Regional Interest Rate Options Market in Singapore said that all these gentlemen are devoting their time for a good cause. "If we can make a change in at least one person's life, then why not try it out? The total cost of the journey will be managed by the riders and any balance would be given to FOG."
By Kamanthi Wickramasinghe
Photographs by Kushan Pathiraja
– See more at: http://www.life.lk/article/12014/pimp-my-tuk-tuk-challenge#sthash.rTMqFAbG.dpuf